St. Columcille Tankard. P181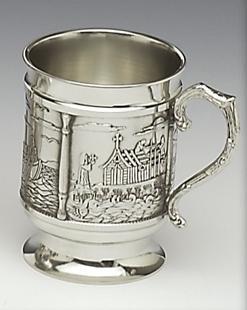 St. Columcille, also known as St. Columba was born in Donegal in Ireland around the time St. Patrick was brought to the country as a slave. Coming from a long line of kings, St. Columcille's destiny was basically foretold - but he felt he had a different calling.
He spent his childhood in a fosterage, taken care of by priests. He became a monk, and spent the next 15 years preaching around Ireland. By the year he turned 25, he had set up 27 monasteries in Ireland.
HANDMADE IN IRELAND
PRICE INCLUDES SHIPPING