Miniature Chalice Cup - Sam Maguire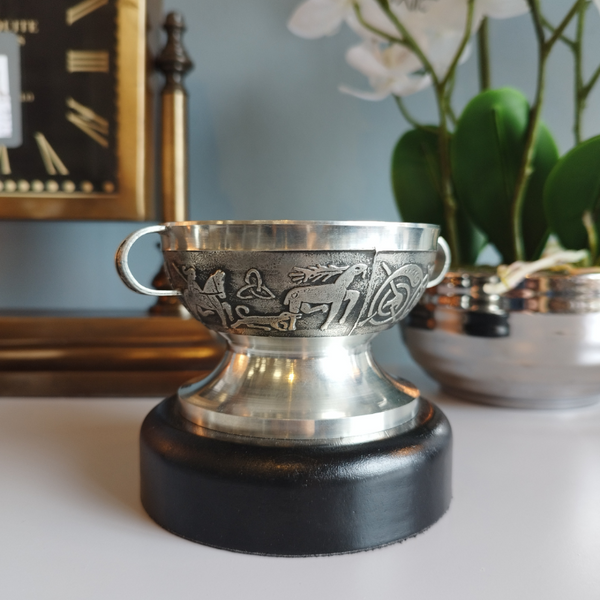 price inc's worldwide shipping by post
Product Code: D10s
Our mini Sam Maguire style Cup (3.5" high) is a beautiful piece, perfect for any G.A.A. fans. 
A choice of design available - Plain Sam or Celtic
The original Sam Maguire Cup first was awarded to the All Ireland Senior Football Champions Kildare in 1928 after facing Cavan. The cup got it's name from a London football player, Sam Maguire an influential man to say the least. The original cup was retired in 1988 and has been replaced with an identical cup to award to the All Ireland Football Champions each year after the championship takes part over the summer months. It now proudly sits in the G.A.A. museum in Croke Park.