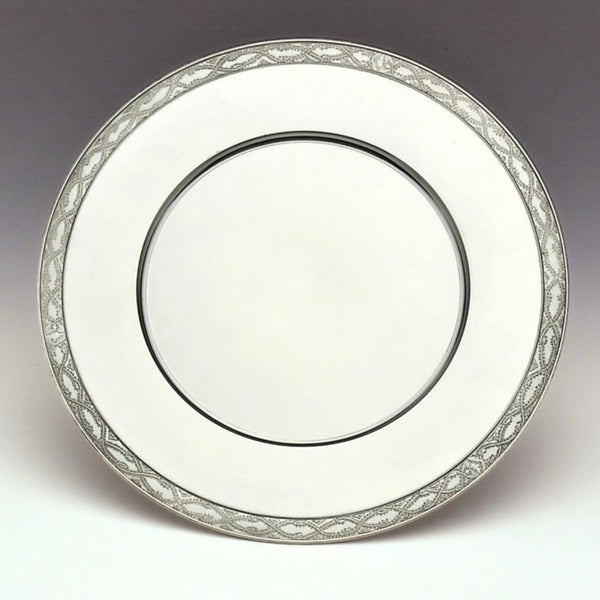 Pewter Service Plate (12" diameter)
This is the perfect  piece for a presentation, retirement gift, wedding gift, anniversary, birthday, etc. We can engrave and embellish. If you have specific requirements or large order numbers please contact us but these can be ordered individually . Please just include a note with the required engraving. 
Call or email us for further information!
 PRICE INCLUDES SHIPPING