Exclusive - Queen Elizabeth Platinum Commemorative Bookmark. P357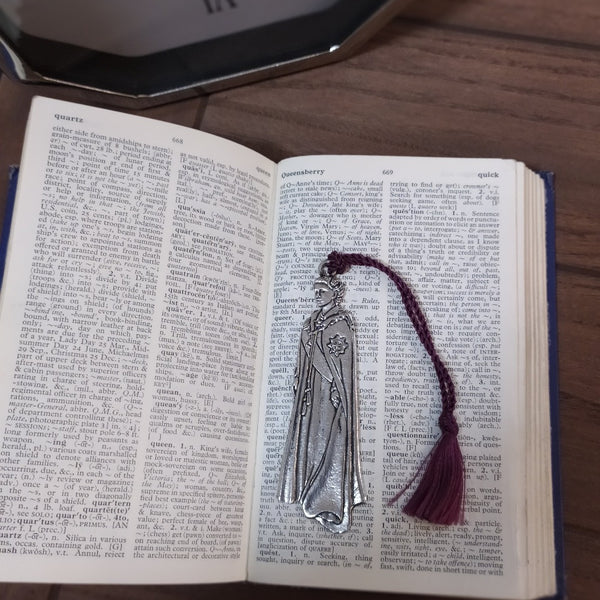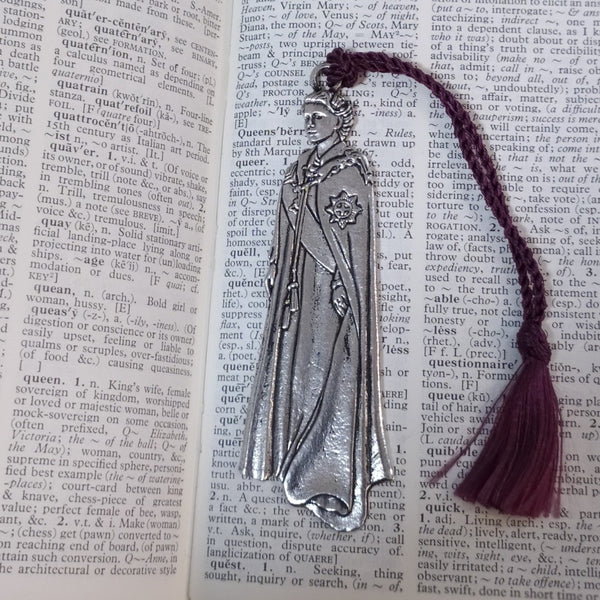 Product Code: P357 Queen Elizabeth
Her Majesty Queen Elizabeth II of United Kingdom,  born 1926 and died 2022.
A lady of high achievement, Elizabeth was the only monarche to have celebrates a Platinum Jubilee, marking 70 years of service to the people of the United Kingdom, the Realms and the Commonwealth. 
The young queen ascended to the throne at the young age of 25 years and has provided the United King, The Realms & the Commonwealth for 70 years. 
Each piece is handcrafted from the finest Mullingar Pewter, and accompanied with a royal Maroon colour tassel 
A beautiful collector item, or gift, for the monarchy fan. 
The price displayed is inclusive of shipping, we do not add postage costs at check out.