Keepsake Urns Pewter finish. P348 LG., P349 SM.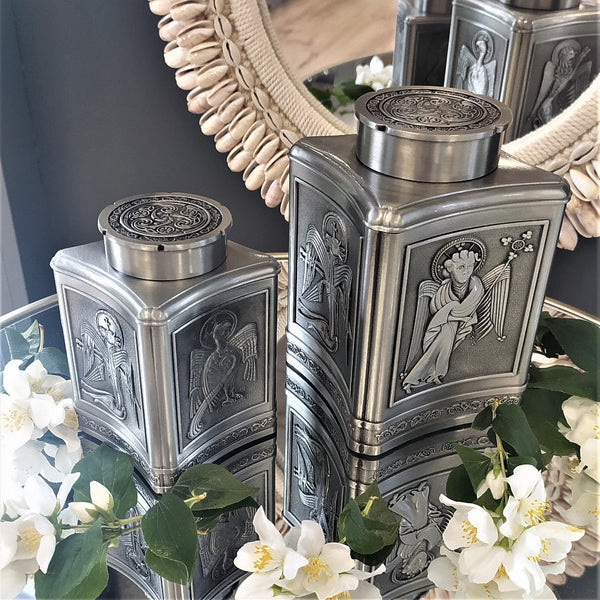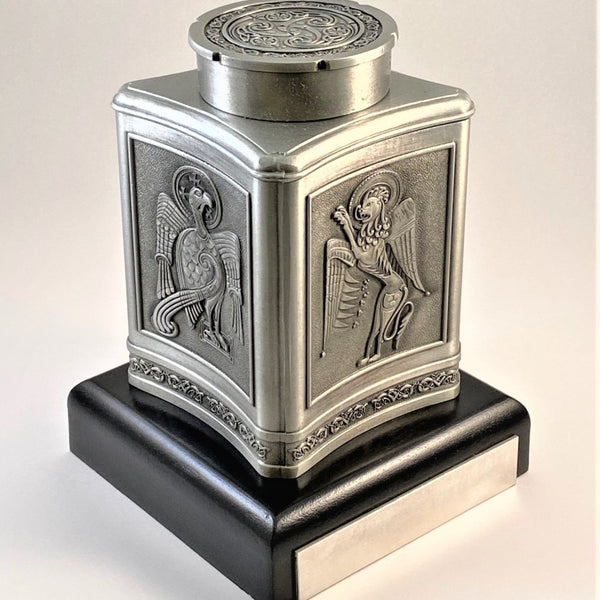 Product code P349 (small) 5" tall
Product code P348 (large) 7" tall
Our range of beautiful mini keepsakes urns are secure little ashes containers perfect for holding a small amount of the cremation ashes as a personal memorial for a loved one. These wonderful little memorial keepsakes also offer family members who want to share the ashes a beautiful way of safeguarding their treasured memories. There are two attractive mini urns to choose from, and they can be displayed or stored privately if preferred. Inspired by the Kells manuscript. 
Supplied with wood base and pewter engraving strip.  Priced also includes engraving up to 30 letters
HANDMADE IN  MULLINGAR, IRELAND
 PRICE INCLUDES SHIPPING