High Cross of Durrow Replica in Pewter. P311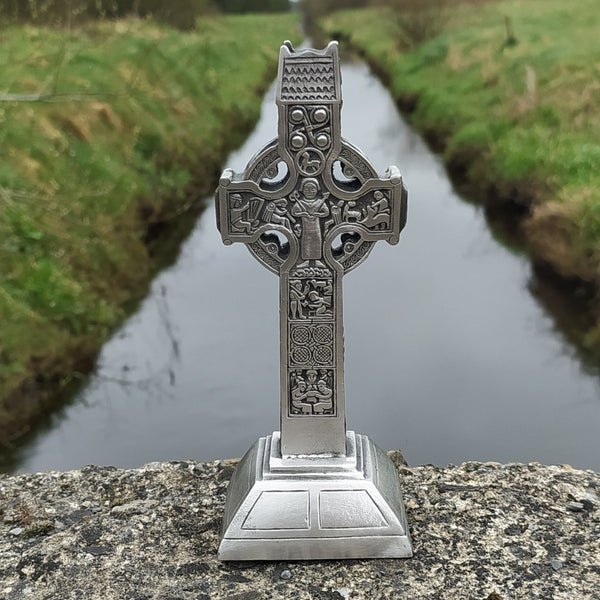 Add a piece of ancient Ireland into your home with this 7" high.
Replica of the standing high cross of Durrow, crafted in stunning detail out of pewter. The sculpture emulates the famous stone cross of Durrow, which stands at 3.6 meters tall, originally part of a monastery founded by St Colomba in the 6th century in County Offaly.
It was engraved with illustrations of Biblical stories (as most people were illiterate at the time), such as Christ at the Last Judgement wielding a scepter and staff, Abraham's sacrifice of Isaac, Adam and Eve, the Crucifixion, and many more, demonstrating a wonderful synthesis of Celtic and early Christian iconography. 
HANDMADE IN IRELAND
 PRICE INCLUDES SHIPPING