Derrynaflan Chalice Replica on Wooden Plinth. Pewter Award P56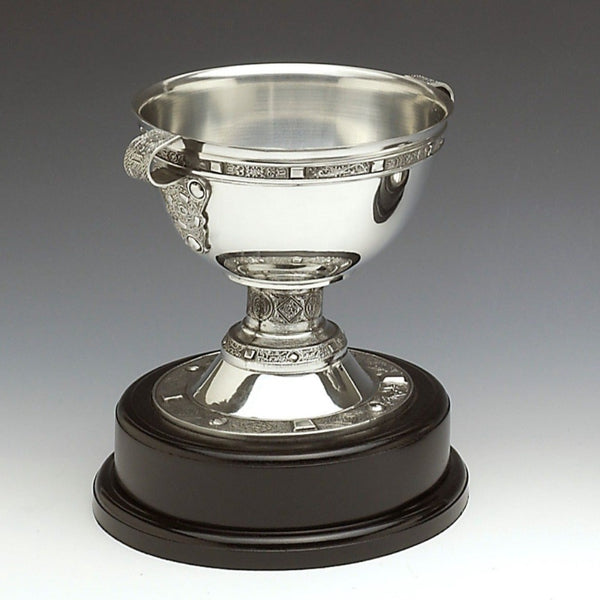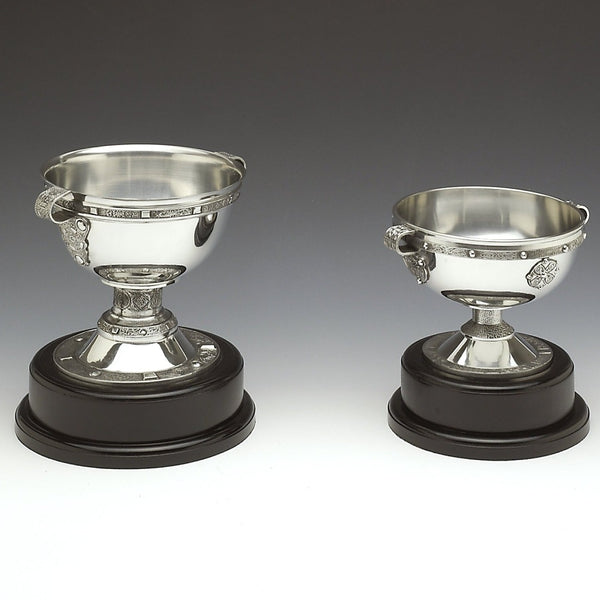 Product Code P56
A Pewter made Replica Derrynaflan Chalice (Approx 10" high) Base included.
The Derrynaflan Chalice was discovered on the 17th of February 1980 in Co. Tipperary. Despite it's recent enough finding, archaeologists reckon it was made in the 8th or 9th century.
We can add a full pewter band around base or engraving strip and engraving.  Please e-mail or phone for more details!
HANDMADE IN IRELAND