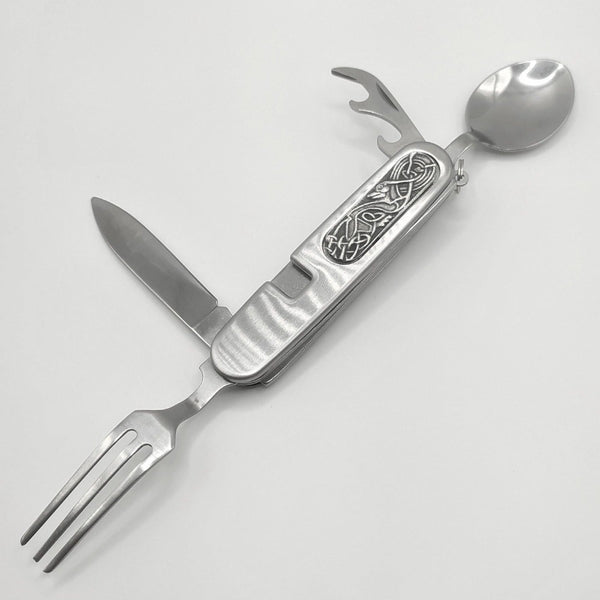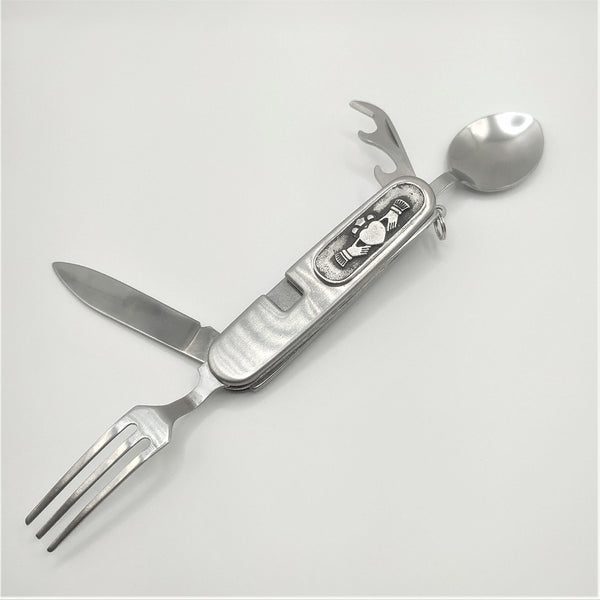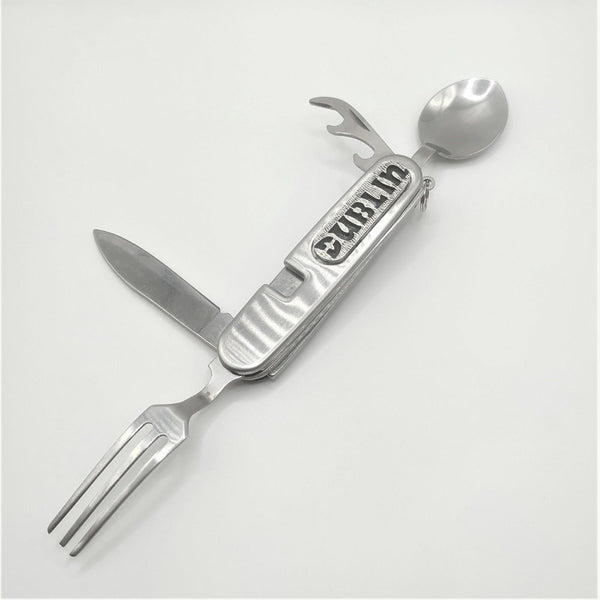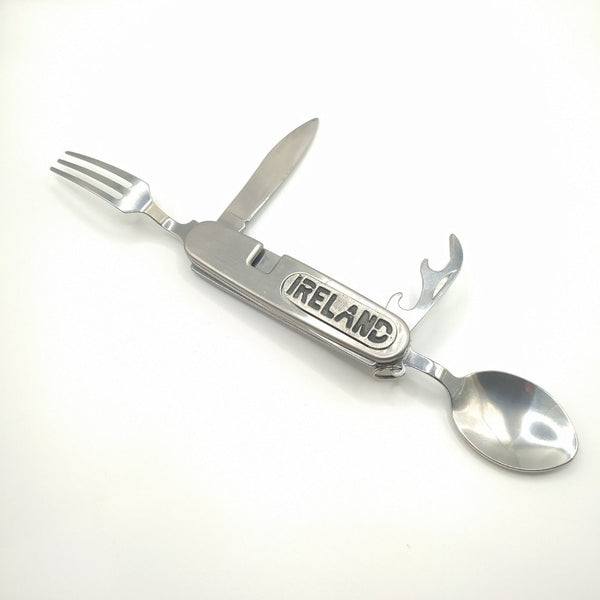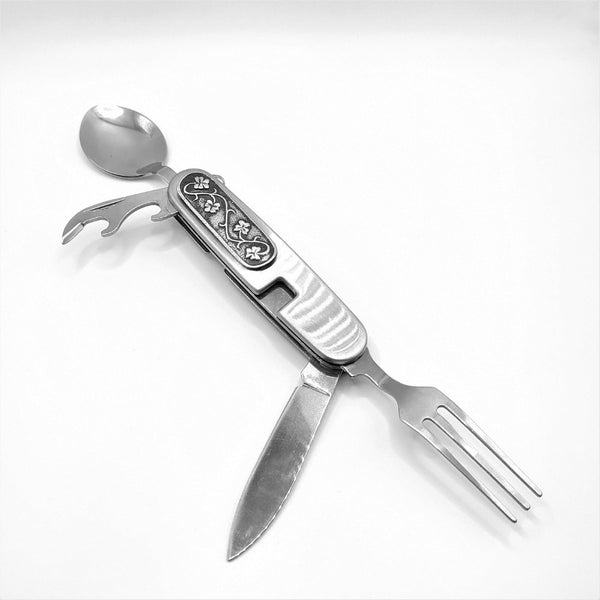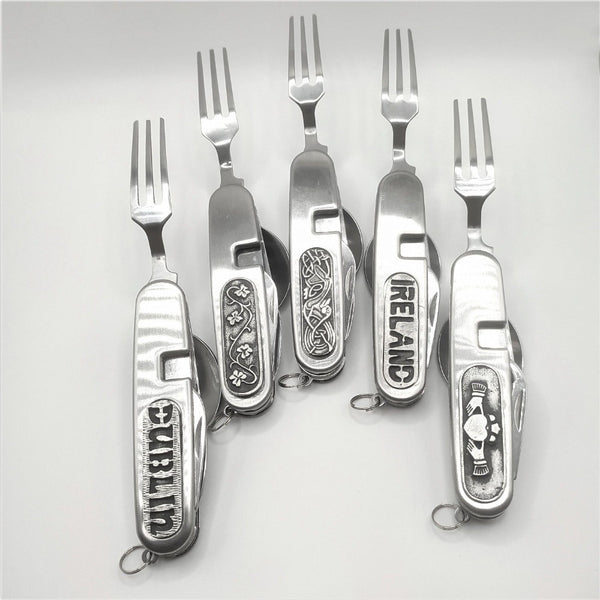 Product Code P287 
Ideal for camping or picnic enthusiasts, this pocket-sized pewter cutlery tool features a knife, fork, spoon and bottle opener, for all your outdoor culinary needs! The tool also comes engraved with an elegant shamrock vine design - with other designs available, such as Celtic, Claddagh and Irish. 
-Shamrock

A classic Irish motif, the Shamrock has been recognised as the symbol of Ireland for centuries. It is said that Saint Patrick, Ireland's patron saint, used the shamrock to describe the Holy Trinity - The Father, The Son, and The Holy Spirit - each represented by a leaf.
- Celtic 

The Celtic designs seen on our products are taken from the book of Kells manuscripts, the most famous Irish artefact. Celtic symbols and designs have been around for centuries, and were first found on Ogham stones, in manuscripts drawn/written by the monks or in old monasteries around Ireland.
- Dublin 
At Dublin Castle, a deep pool lies, formed by the Poddle stream meeting the River Liffey. This is how Dublin (Dubh Linn = Black Pool) got it's original name. It's modern name in Irish - Baile Átha Cliath - means Town of the Hurdled Ford. With a population of 1.34 million, our capital city holds nearly a quarter of the people living in Ireland! 
- Claddagh 
The design is that of the Claddagh taken from the famous love symbol designed in the town of Claddagh, Co. Galway by Richard Joyce back in the year 1689. The design is often used for wedding rings as it is based on the ring that Richard made for his bride to be. The symbolisms are "hands for friendship", "heart for love" and "crown for loyalty".
-Ireland
The perfect gift for the Irish loving out door enthusiast .
Various styles available. Price includes Shipping