Contemporary Pewter Chess Set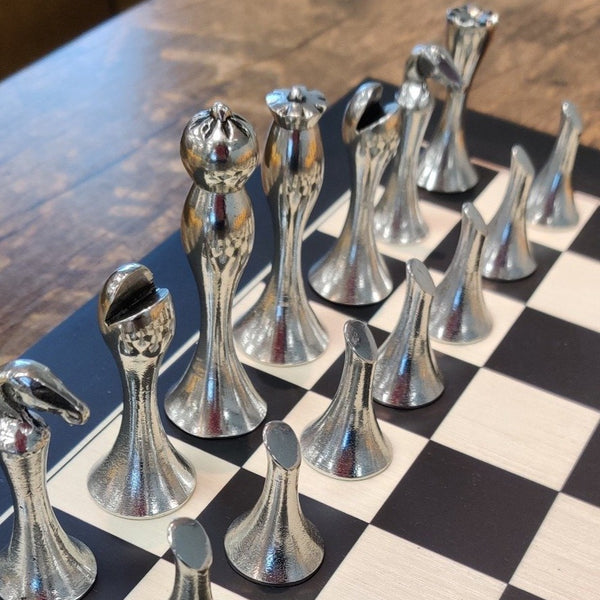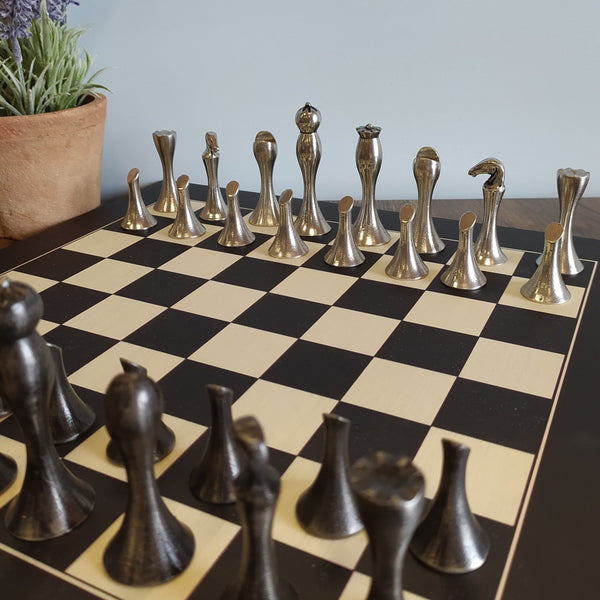 D17C CONTEMPORARY PEWTER CHESS SET
Our Contemporary Chess set is made in the traditional method, but in a new style. The features are both classic and contemporary in mix. A well adjusted set, easy to identify and pleasing to the eye. 
HANDMADE IN IRELAND
Price is inclusive of shipping. 
Please allow additional time for our chess sets as each piece is hand crafted by order.