Champagne Pewter Flute Set with Claddagh Design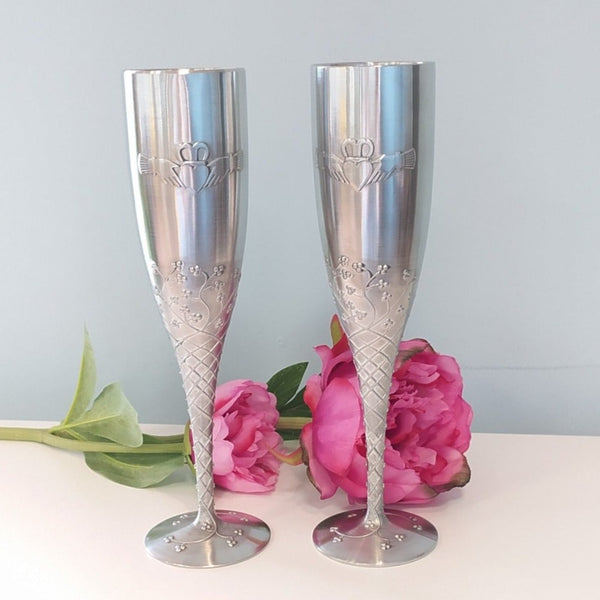 Product Code:  Q1
A stunning set of two Pewter Goblets hand-cast with pewter metal at our workshop in Mullingar. Each goblet is etched with the Claddagh and entwined Shamrocks and polished to a silver finish.
The design is that of the Claddagh taken from the famous love symbol designed in the town of Claddagh, Co. Galway by Richard Joyce back in the year 1689. The design is often used for wedding rings as it is based on the ring that Richard made for his bride to be. The symbolism's are "hands for friendship", "heart for love" and "crown for loyalty".
A classic Irish motif, the Shamrock has been recognized as the symbol of Ireland for centuries. It is said that Saint Patrick, Ireland's patron saint, used the shamrock to describe the Holy Trinity - The Father, The Son, and The Holy Spirit - each represented by a leaf.
The goblets are packed in a presentation box
HANDMADE IN IRELAND
Price is inclusive of Shipping