Celtic Pewter Whiskey shot or Measure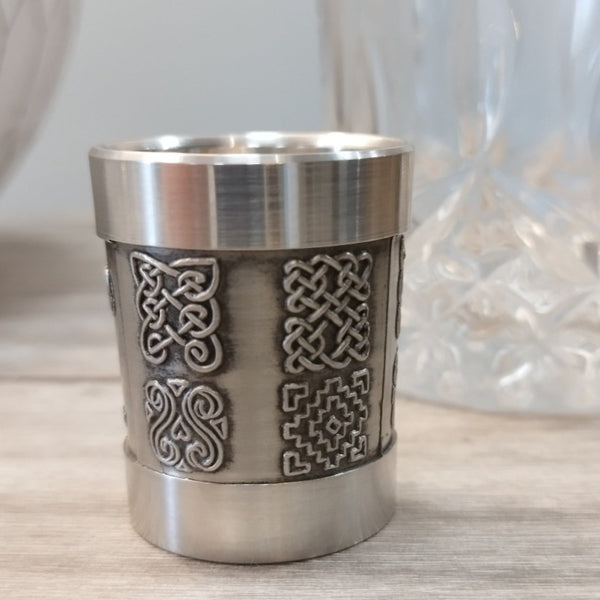 Product Code: A18 
Perfect for the budding bartender. 
The measure is 1 oz (or a 1/4  jigger) in capacity.
The Celtic designs seen on our products are taken from a High Cross situated near Mullingar known as the Bealin Cross. This cross is similar to many Celtic Crosses depicting stories taken from ancient  manuscripts. Celtic symbols and designs are part of our heritage in Ireland, along with symbols found on Ogham stones and manuscripts drawn/written by the monks in monasteries around Ireland.