Pewter Barrette Hair Pin - Celtic Designs.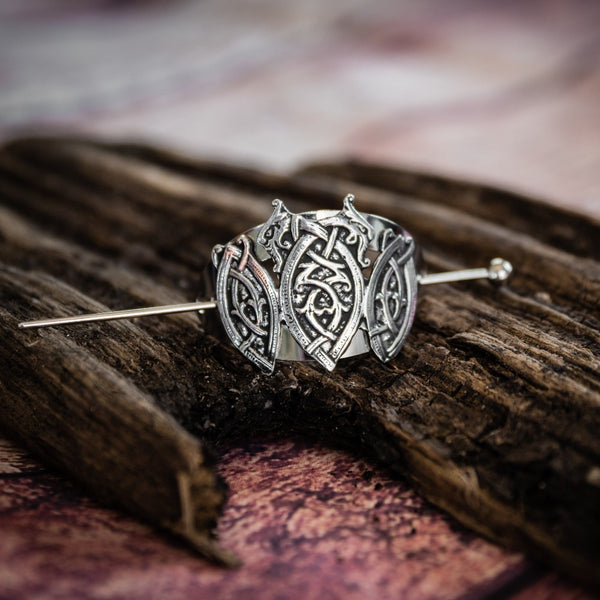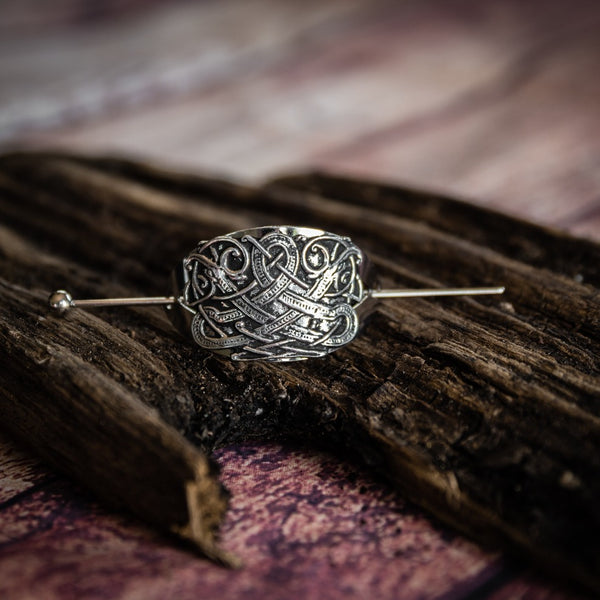 Product Codes: P339 + P340 
Barrette Hair Pin 3 Shield and single shield. These unique designs are of Dragons heads intertwined with Celtic knots and Celtic interlace. they sit lovely on any girl with long flowing hair. Our pewter Barrette's are loved the world over with stunning intricate design. 
HANDMADE IN IRELAND
Price inclusive of shipping.