Claddagh Pewter Champagne Toasting Flute Set Q3LC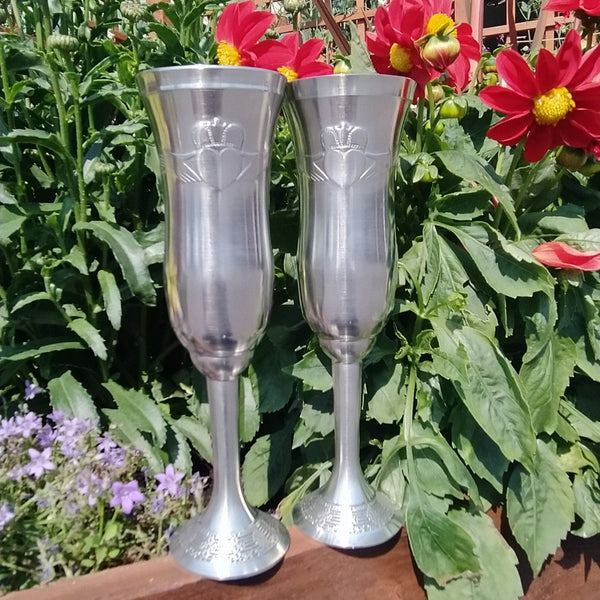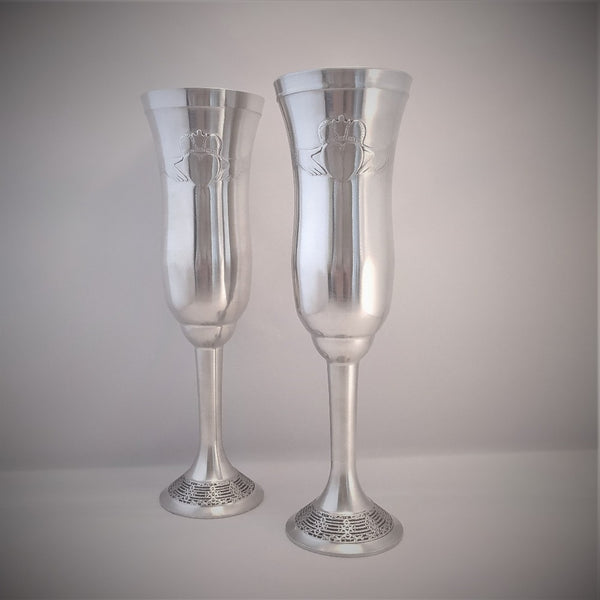 Product Code: Q3L Claddagh
Toast in style with this Claddagh champagne flute set, only from Mullingar Pewter. Presented in a gift box with blue satin insert, this pair of 8 1/2" high wedding flutes are handcrafted out of pewter with silver polished finish, and emblazoned with the traditional Claddagh symbol, signifying love, loyalty and friendship, which should certainly fit any toast or celebration. 
The design is that of the Claddagh taken from the famous love symbol designed in the town of Claddagh, Co. Galway by Richard Joyce back in the year 1689. The design is often used for wedding rings as it is based on the ring that Richard made for his bride to be. The symbolisms are "hands for friendship", "heart for love" and "crown for loyalty".
HANDMADE IN IRELAND
All our online pricing is inclusive of National & International shipping.