Mythical Ireland Tumblers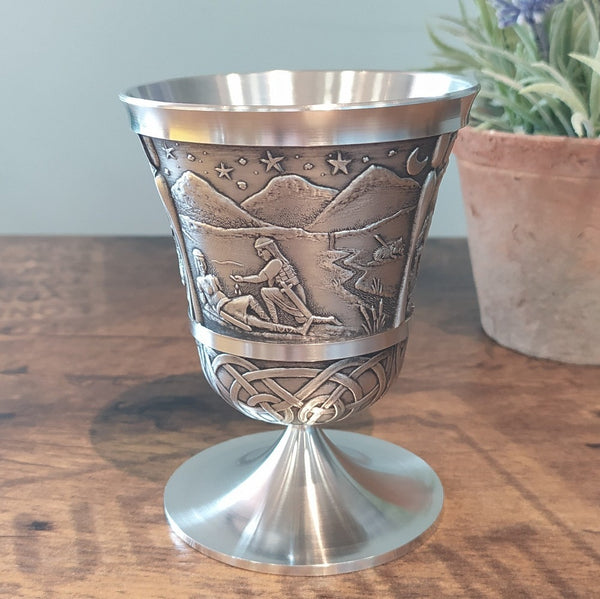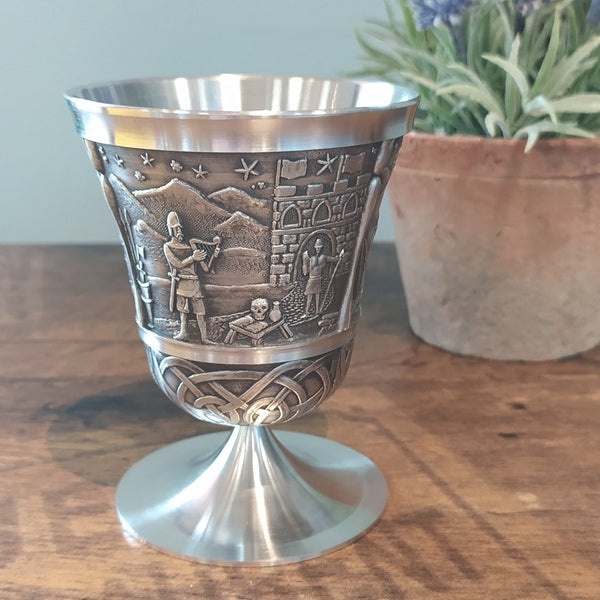 Pewter 8oz Wine tumblers each depicting King Lugh and Na Fianna.
Product Code P142 King Lugh
A Mythtical Ireland Pewter Beaker - Lugh (8oz).King Lugh was a legendary king who lived in Ireland. He had magical powers and also had a magical spear. 
Product Code P142 Na Fianna
This beautiful handcrafted beaker tells the tragic story of the legendary Diarmuid Ua Duibhne, a member of 'Na Fianna', a group of legendary Irish warriors. Diarmuid elopes with Grainne, the most beautiful woman in Ireland (and betrothed to Fionn MacCool, the leader of Na Fianna), only to be later mortally wounded by a giant boar, who had originally been murdered as a human by Diarmuid's father and transformed into a boar. Fionn reluctantly tries to heal Diarmuid with water from his magically healing hands, though finds himself too late, and Diarmuid perishes.
HANDMADE IN IRELAND