Nativity Crib Christmas Set in Pewter.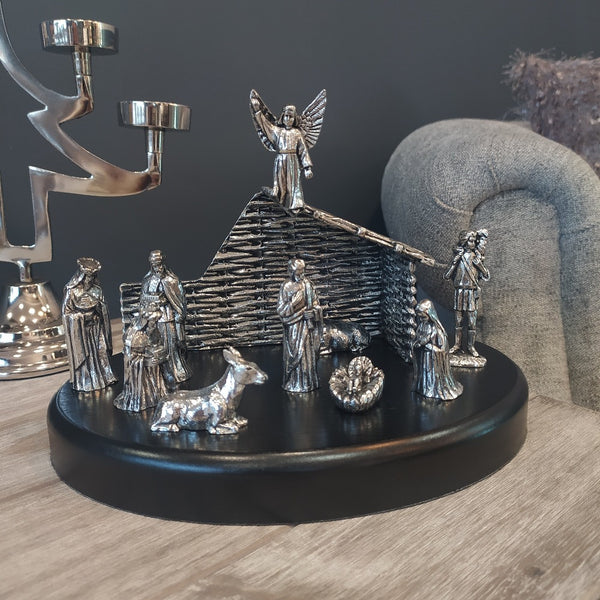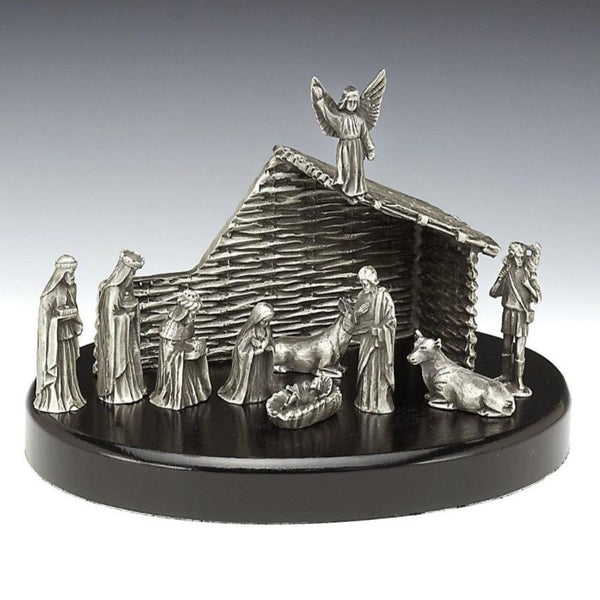 Product Code P206
Pewter Nativity/Crib Set (Base 9" Long, Height from base of shed to top of angel 5 1/2")
Our nativity set is hand cast and finished with the finest Mullingar Pewter. Each piece is finished to the highest order. This beautiful set is perfect christmas gift or addition to your home. 
The Christian story of Jesus's birth is told to children, who may not understand the true meaning of Christmas, and is often acted out then in school Nativity plays. In this set, you receive the stable with the Angel Gabriel sitting above, Mary, Joseph, Jesus, the three Wise Men, the three Kings, a shepherd, a cow and a donkey. A beautiful piece to have or to give as a gift.
Perfect for Christmas gifts, new home gifts, or just as an elegant addition to your home. 
HANDMADE IN IRELAND
PRICE INCLUDES SHIPPING