St Brendan The Navigator Sculpture.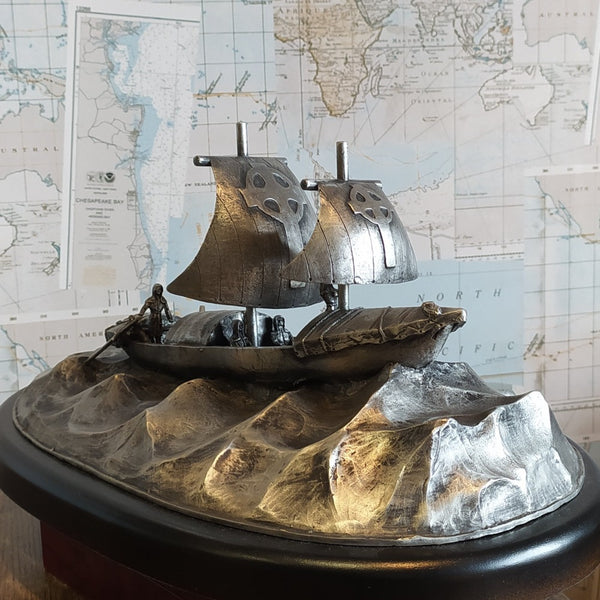 Product Code: S25
16" St Brendan The Navigator Sculpture.
With a legend rivalling that of Sinbad the Sailor, St Brendan 'the Navigator' of Clonfert is famed not only for founding a number of Irish monasteries, but also for his legendary seven-year sea voyage, which brought him to exotic places like Iceland, Greenland, and possibly even North America - pre-dating Columbus by a millennium - while encountering bizarre islands and sea monsters along the way, according to certain tales. This 16" long pewter sculpture celebrates the ancient Irish pioneer, with an option for a personalized engraved strip. 
HANDMADE IN IRELAND
Price Include Postage