Skellig Replica, Pewter Sculpture - Exclusive.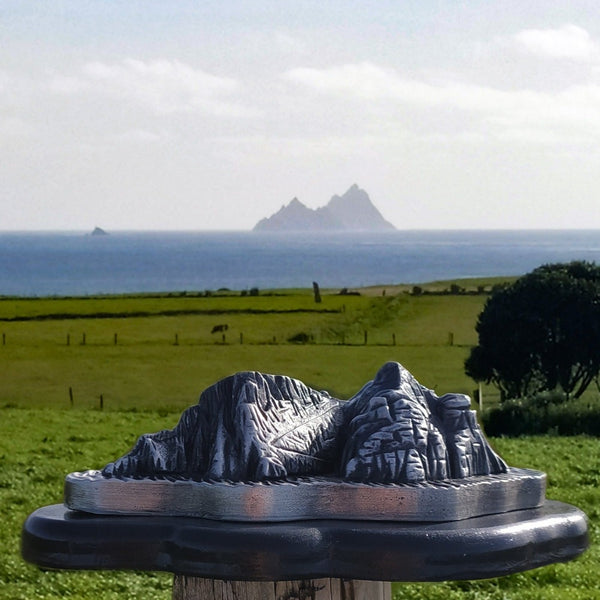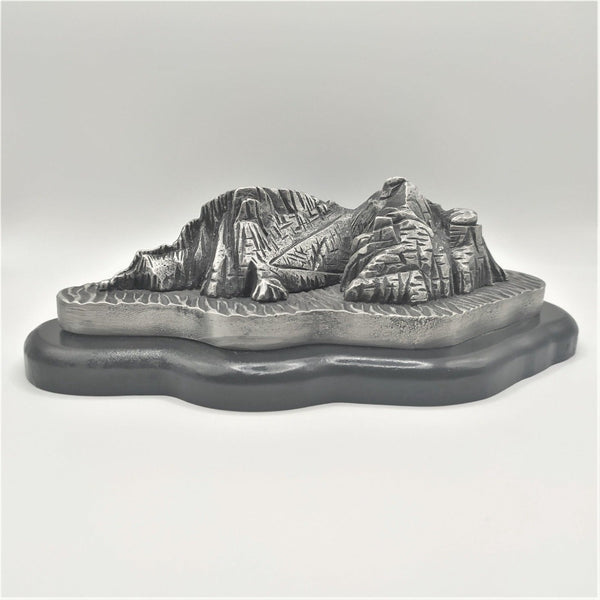 Exclusive Product
Product Code: P347 Skellig Replica, Pewter Sculpture
The Skellig Islands  are some of the most iconic images of Ireland. They are 12 km (8 miles) off the coast of County Kerry. Skellig Michael rises from the sea, reaching a height of 218 metres above sea level.
On the summit of Skellig Michael there is a well-preserved 6th century monastic settlement. Skellig Michael gets its name from Saint Michael the Archangel.
The monastery can be approached by narrow and steep flights of stone steps. Skellig Michael was designated a UNESCO Word Heritage Site in 1996.
Skellig Michael has risen to dramatic prominence due to featuring as Luke Skywalker's Island Sanctuary in both Star Wars Episode VII: The Force Awakens and Star Wars Episode VIII: The Last Jedi. 
Our handcrafted pewter miniature of the island is a much sought after gift for anyone who has visited the islands or for any true Star Wars fans who are collectors of unique and handcrafted products. 
Price includes shipping.
Handmade in Ireland