Claddagh Pewter Ice Bucket - Exclusive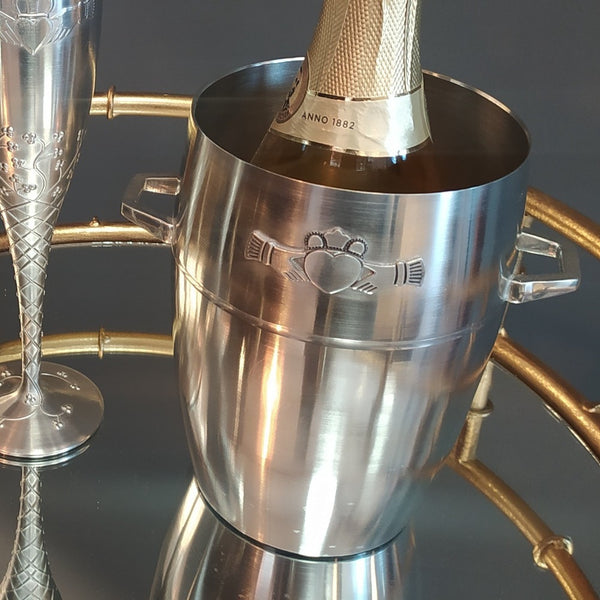 Exclusive Product
Code:  P220
Whether you're serving champagne or cocktails, you need an elegant way of keeping everything nice and cool. This Claddagh-designed ice bucket from Mullingar Pewter has been crafted out of finest pewter, and measures 8" tall and 5" wide, resulting in an excellent table centerpiece for that special evening. The bucket is polished to a fine silver sheen.
The design is that of the Claddagh taken from the famous love symbol designed in the town of Claddagh, Co. Galway by Richard Joyce back in the year 1689. The design is often used for wedding rings as it is based on the ring that Richard made for his bride to be. The symbolisms are "hands for friendship", "heart for love" and "crown for loyalty".
HANDMADE IN IRELAND
PRICE INCLUDES SHIPPING
This product is only available to order on this website or from our Gift Store in Mullingar, Ireland.