Large Champagne Pewter Flute Set, Celtic or Claddagh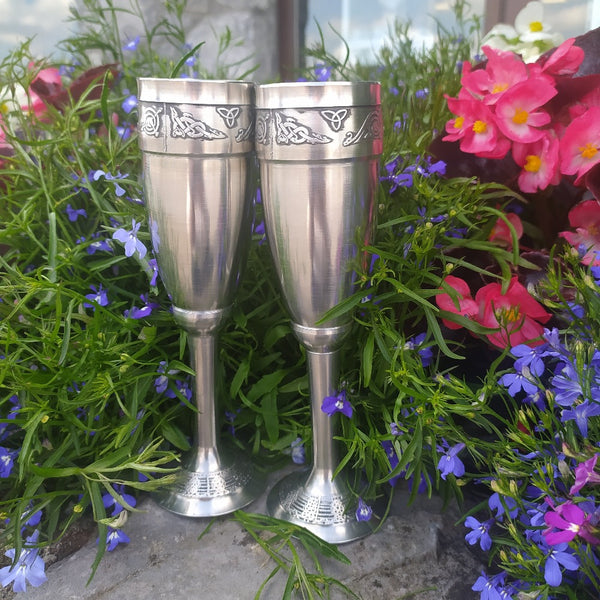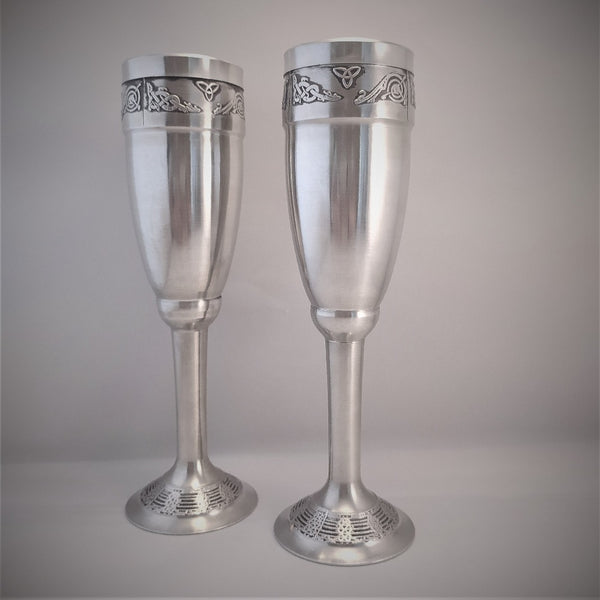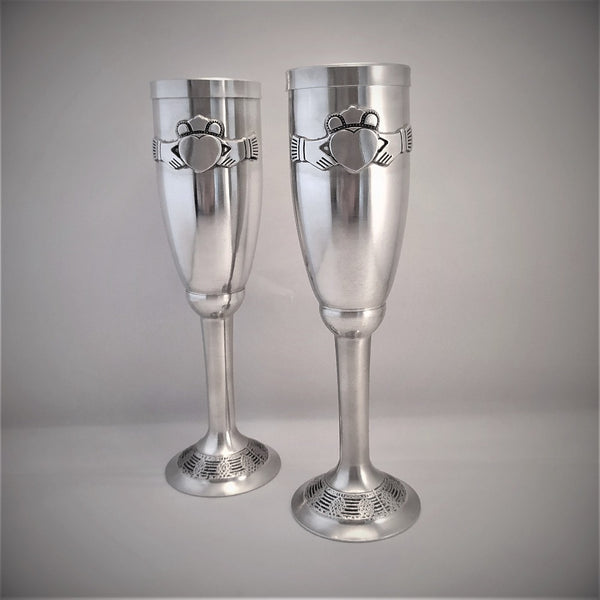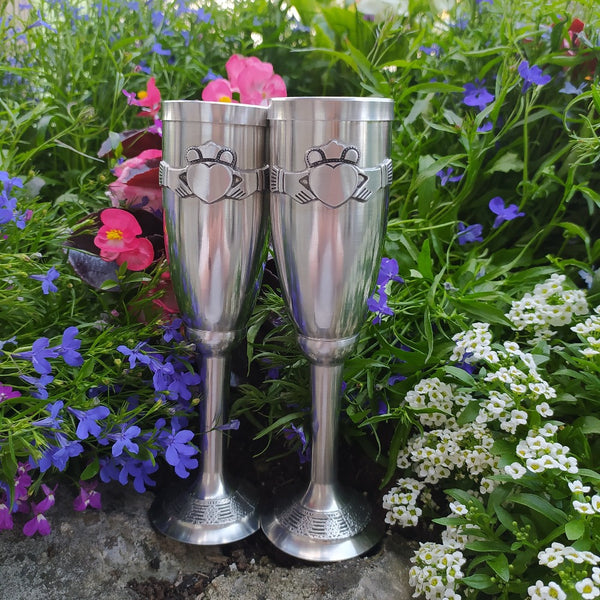 Exclusive Product
Product Code:
 Q7 L Claddagh
 Q7 L Celtic
Make the moment special with a set of Pewter Celtic Champagne Flute (8" high).
The design taken from Celtic Manuscripts or the traditional Claddagh, comes in a black presentation box with blue satin insert.
The  champagne goblets are first cast in steel moulds. The casting process takes about 20 minutes per goblet. Once the goblets have been cast they are clipped and then the flash is removed. Each goblet is given a blackening around the design and then they are dried. The goblets are then turned on the outside and on the inside by hand. as we make the goblets in two parts the stem is soldered on to the goblet bowl. A second turning is then complete before polishing, final check and packing.
Perfect gift for the bridal couple on their special day to make a toast to their future, full of love and happiness.
Handmade in Ireland
 Price incl. shipping