Oval shaped Jewelry Box with Rose Detail.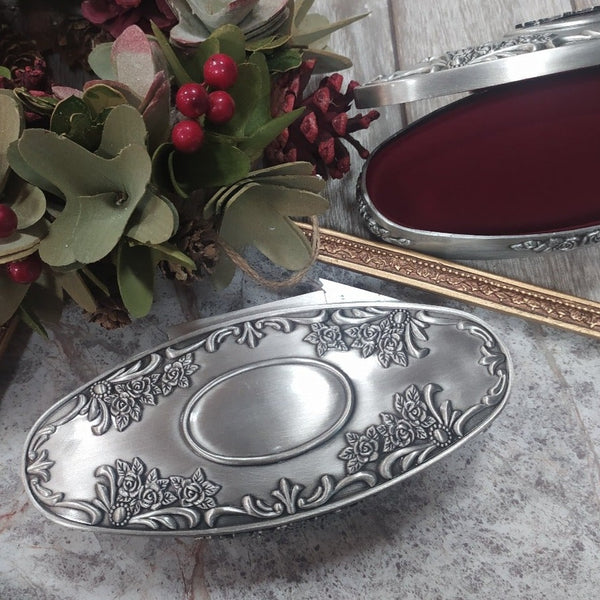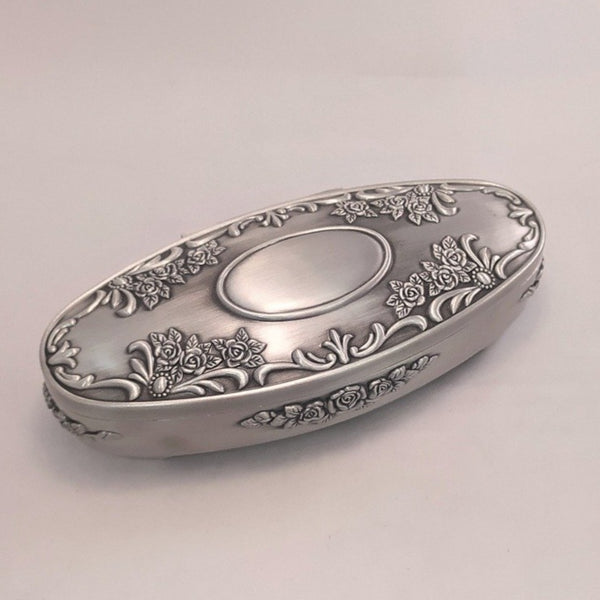 Product code: MD141L
The perfect gift for someone special. 
Choose from Plain, Claddagh or Mom detail
This oval shaped jewelry box embellished with a raised rose design is lined with a wine flock fabric, perfect for keeping your earrings, bracelets and neck pieces.
An oval disc in the center of the lid is finished in Plain, Mom or Claddagh symbol long associated with Ireland.  The heart depicting love , the crown depicting loyalty and the hand depicting the symbol of friendship.  
A wonderful gift for a birthday, engagement, anniversary
Measures 6.5 inches long x 1.25 inches high x 3 inches wide at center point.   
HANDMADE IN IRELAND
PRICE INCLUDES SHIPPING