Exclusive Product - Letter Opener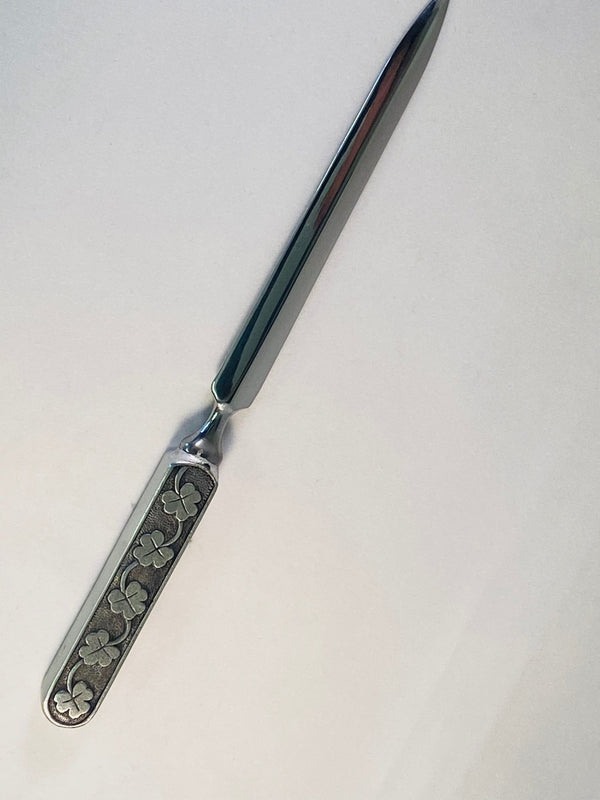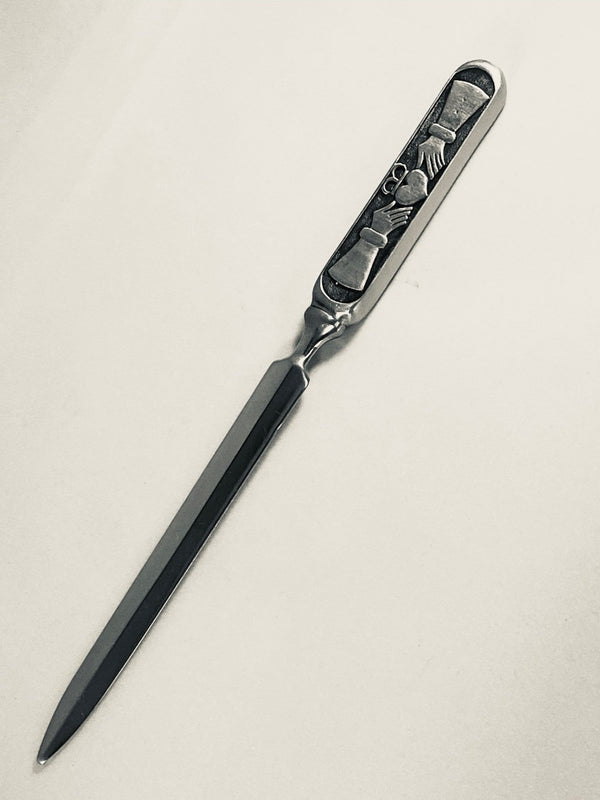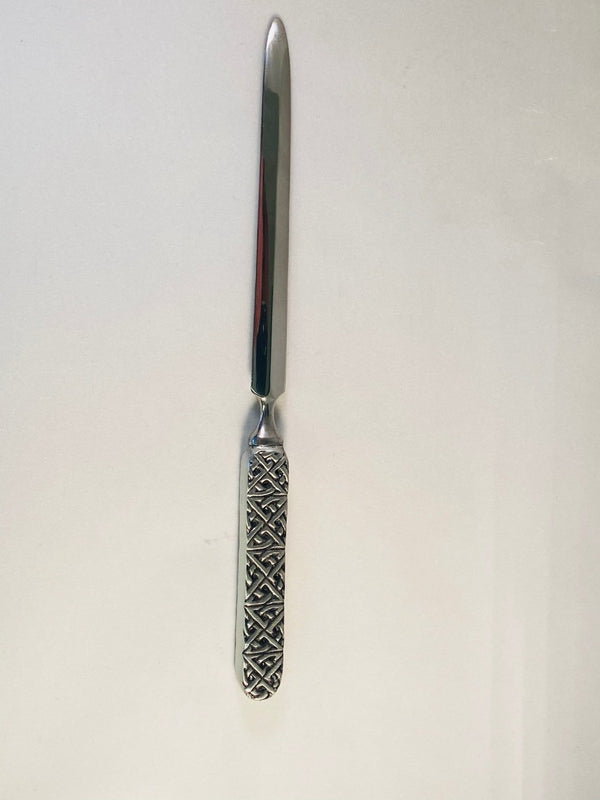 Exclusive Product 
Product Code:  C05 
A Pewter Letter Opener (8" long).  Comes in presentation box.  Available in Shamrock, Celtic, Claddagh, Cross. A great gift for dad, grand dad, mum, birthdays, the office worker. This nostalgic item is still used in many an office or home. 
-Shamrock
A classic Irish motif, the Shamrock has been recognized as the symbol of Ireland for centuries. It is said that Saint Patrick, Ireland's patron saint, used the shamrock to describe the Holy Trinity - The Father, The Son, and The Holy Spirit - each represented by a leaf.
-Celtic
The Celtic designs seen on our products are taken from the Kells manuscripts, the most famous Irish artefact. Celtic symbols and designs have been around for centuries, and were first found on Ogham stones, in manuscripts drawn/written by the monks or in old monasteries around Ireland.
-Claddagh
The design is that of the Claddagh taken from the famous love symbol designed in the town of Claddagh, Co. Galway by Richard Joyce back in the year 1689. The design is often used for wedding rings as it is based on the ring that Richard made for his bride to be. The symbolisms are "hands for friendship", "heart for love" and "crown for loyalty".
HANDMADE IN IRELAND
PRICE INCLUDES SHIPPING