Claddagh Pewter Wedding Candelabra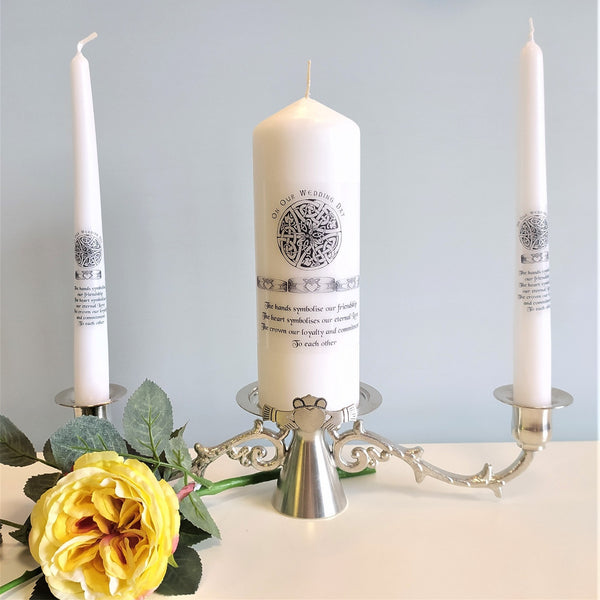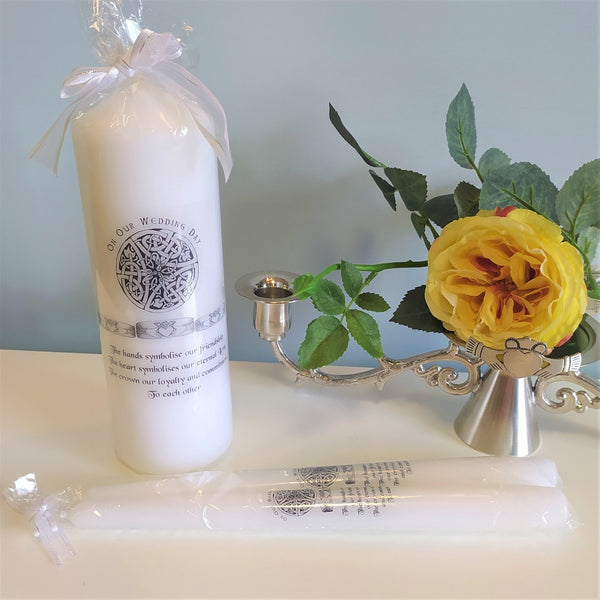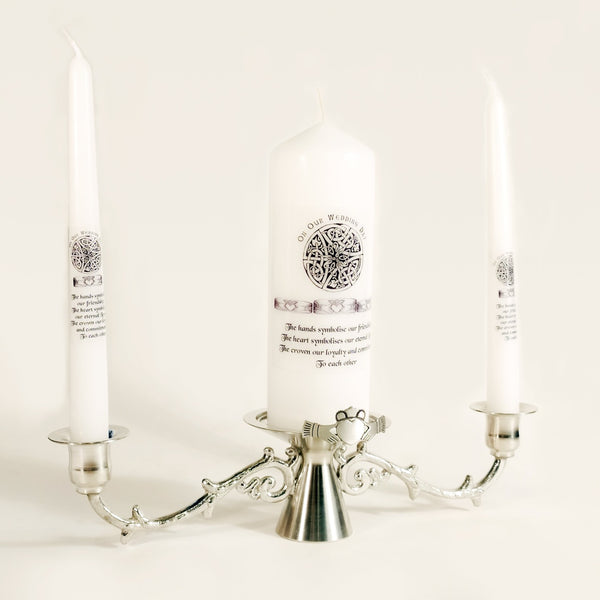 Product Code P100 
A Pewter Wedding Candlestick Holder / Candelabra - Claddagh  (9" Wide). This candlestick holder holds your two tapers on either side and your large pillar candle in the middle. Unity Candles are a popular item at any wedding. The two tapers symbolize the bride and groom - two people from different families. They light their own taper, then both bride and groom use their tapers together to light the pillar candle in the middle, symbolizing a new family, new life and new love.
The design is that of the Claddagh taken from the famous love symbol designed in the town of Claddagh, Co. Galway by Richard Joyce back in the year 1689. The design is often used for wedding rings as it is based on the ring that Richard made for his bride to be. The symbolisms are "hands for friendship", "heart for love" and "crown for loyalty".
This makes a beautiful gift for a truly special moment in every wedding.
***Candles extra.  Ref: Product Code P300***
Candles sold separately. 
HANDMADE IN IRELAND