Celtic Pewter Finish Picture Frame Collection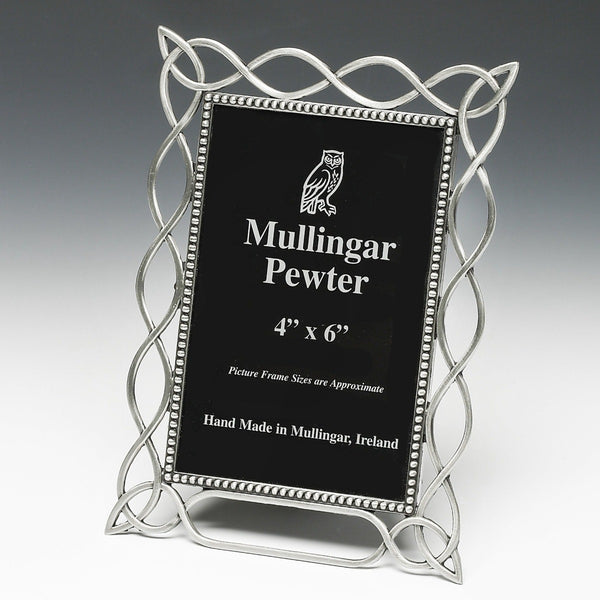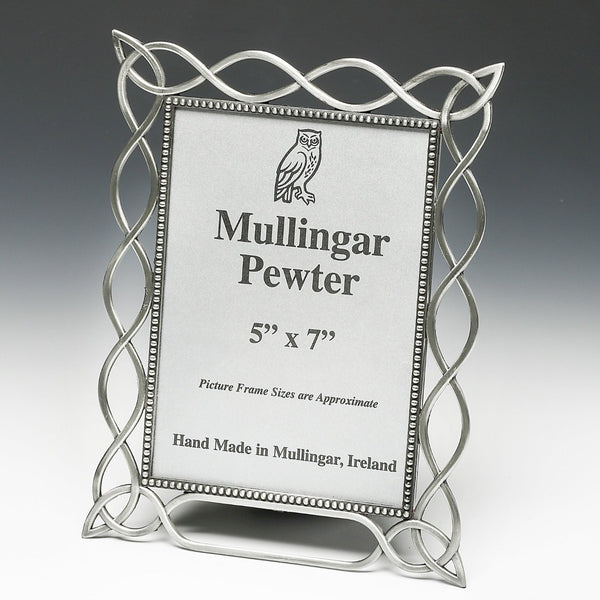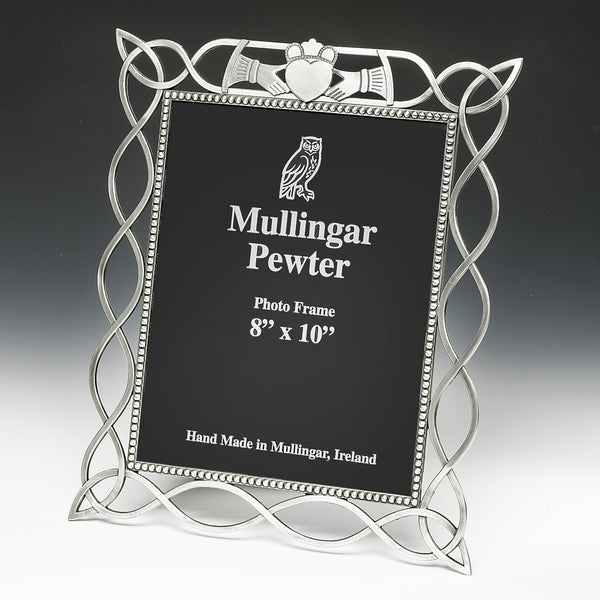 Product code:
P289A 4x6
P289 4x6
P290A 5x7
P290 5x7
P291A 8X10
P291 (Claddagh) 8x10
Enhance your wedding photos with these beautifully sculpted Celtic lattice Frame. 
The Claddagh is long associated with love and marriage. The story goes back to the small village of Claddagh in Co. Galway  back in 1689 a Spanish sailor  fell in love with a girl from Claddagh and on their marriage he made for her a ring with a crown, a heart and two hands each side of the heart this was to  symbolize his love the hands for friendship, the heart for love and crown for loyalty. The Claddagh is still popular to this day for birthdays more so than weddings rings. Made with Pewter Metal with silver type finish.
HANDMADE IN IRELAND.
PRICE INCLUDES SHIPPING