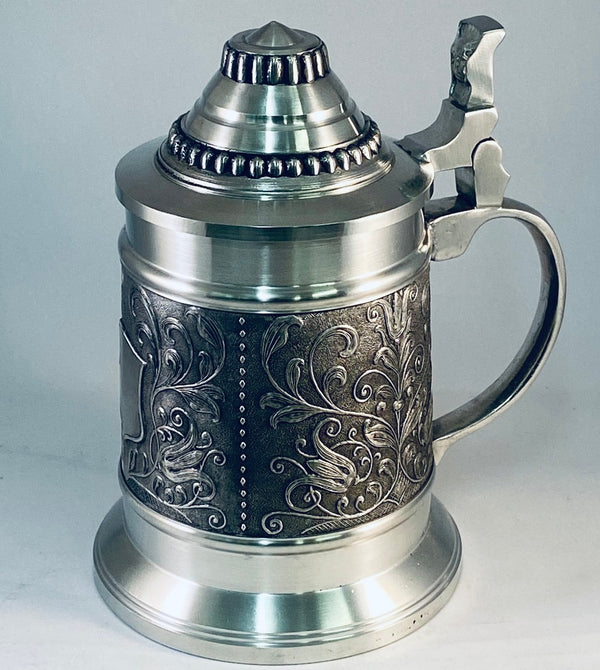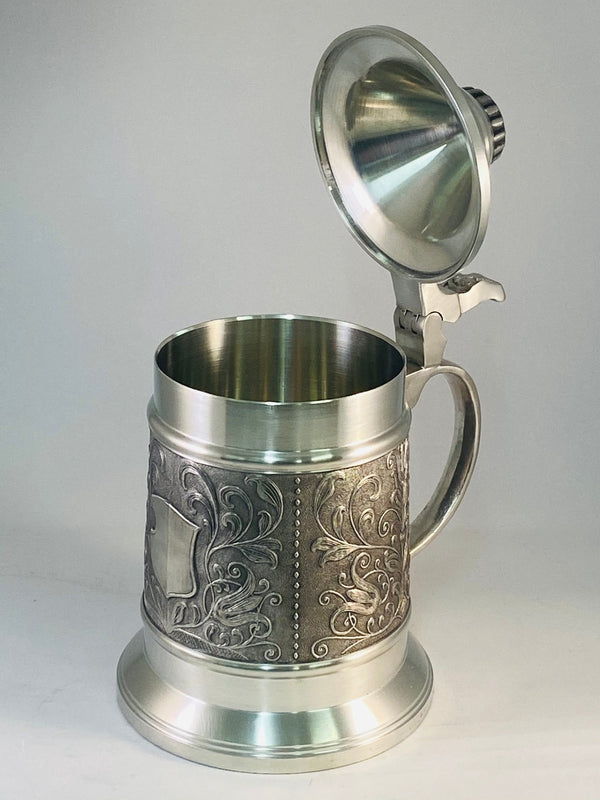 Product Code B92212
The history of the stein can be traced back to 1300 when the Black Plague swept across Germany.  To protect their beer from insects that were carrying the plague they came up with the idea of putting a lid on the tankard so a law was passed that all drinking vessels would have a hinged lid. In latter years those who drank beer appeared healthier than those who could not afford it, many considered it to be the most effective medicine known — the drink from the gods.
We have moved on since then today the lid it is for decoration and tradition. This stein is enriched with a leaf design the hand turned strip on top and bottom highlights the design. It has a capacity of 20oz/600mls. This makes a great birthday gift, fathers day, Best man, grooms man, Stag party night out or just a great way to have a cool beer in the garden on a warm summers evening.
Enjoy a chilled beer from it. Great gift for any craft beer lovely. 
HANDMADE IN IRELAND