Pewter Christmas Ornament/Decoration Traditional Style Collection.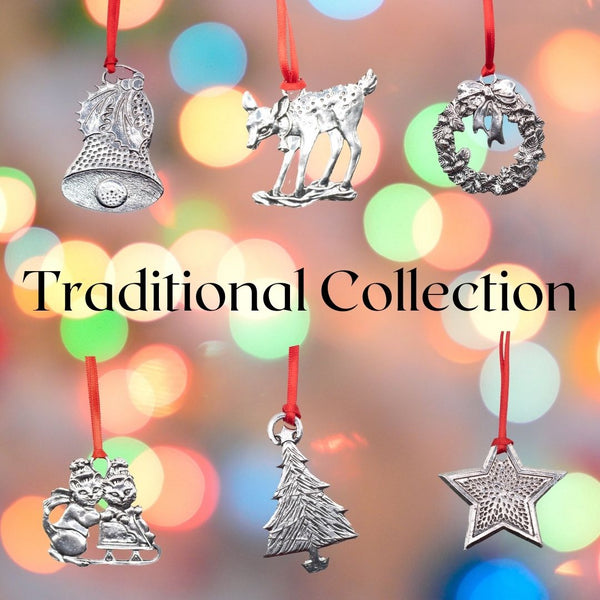 Product Code: P138 Traditional Collection
A beautiful handcrafted pewter metal Collection of traditional style ornaments. 
Collection includes one each of the following: 
Cats in a sleigh, a bell, a Wreath, a star, a baby fawn, and a christmas tree. 
Shipping costs are included in listed price, no postage added at checkout.