Pewter Christmas Ornament/Decoration Classic Style Collection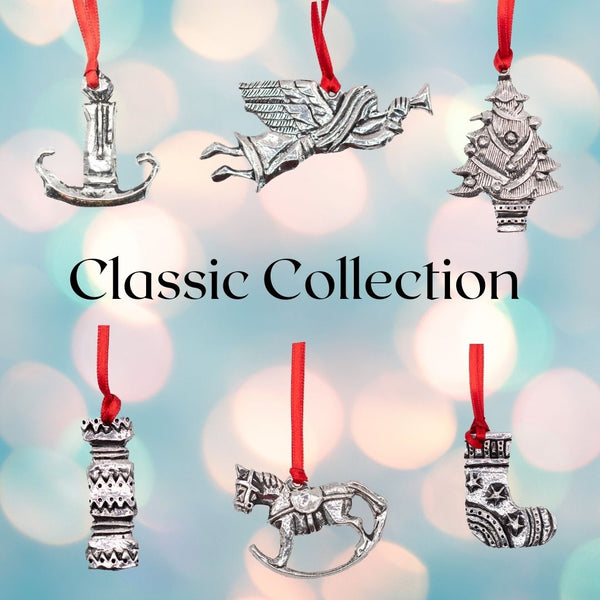 Product Code: P138 Classic Collection
A beautiful collection of handcrafted pewter metal Christmas tree ornaments.
The Classic Collection contains one ornament of each of the following: 
Candle, Angel, Socking, Rocking Horse, Cracker, Tree
Handmade in Mullingar Pewter, Mullingar, Ireland. 
These items are also sold separately.
Perfect gifts for Irish relatives abroad. 
Shipping costs are included in listed price, no postage add at checkout.