Pewter Christmas Ornament/Decoration Traditional Style - Cats in Sleigh.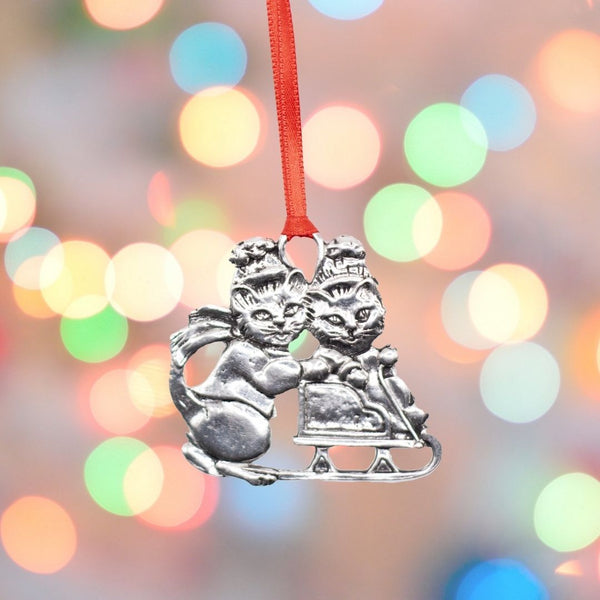 Product Code: P138 Cats
A beautiful handcrafted pewter metal ornament of cats in a sleigh.  A very traditional style ornament for Christmas trees. Handmade in Mullingar Pewter, Mullingar, Ireland. 
This item is also sold as part of the  Traditional Christmas Decorations set. This set is lighter and thinner than the other collections, hence the lower pricing.
A perfect stocking filler.

Shipping costs are included in listed price, no postage added at checkout.