Roman Chess Set and Board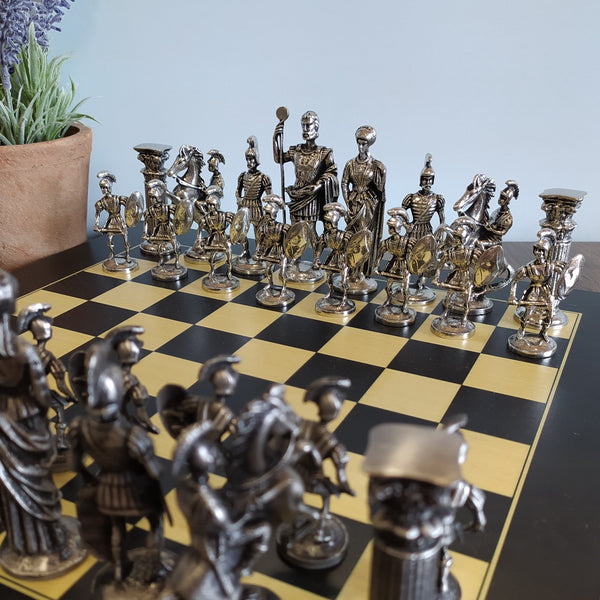 Product Code D17 Roman
A typical chess game becomes a richer experience when you're using our Roman figurines, all crafted out of finest pewter, resulting with each piece being weighty, durable and still elegant.
One half of the set is darkened and polished to give a shiny finish while the other half of the set is darkened and then brushed to leave a more dull finish highlighting the beautiful detail.  The King is 3.75" high and the pieces graduate to the Pawn which is 2.25" high The wooden  black and ivory colour  board complements the set.
Keeping a beautiful chess set on your coffee table makes for an excellent living room 
centerpiece
, as a challenge is always at hand.
 HANDMADE IN IRELAND
 PRICE INCLUDES SHIPPING