Glass Beer Tankard with choice of pewter design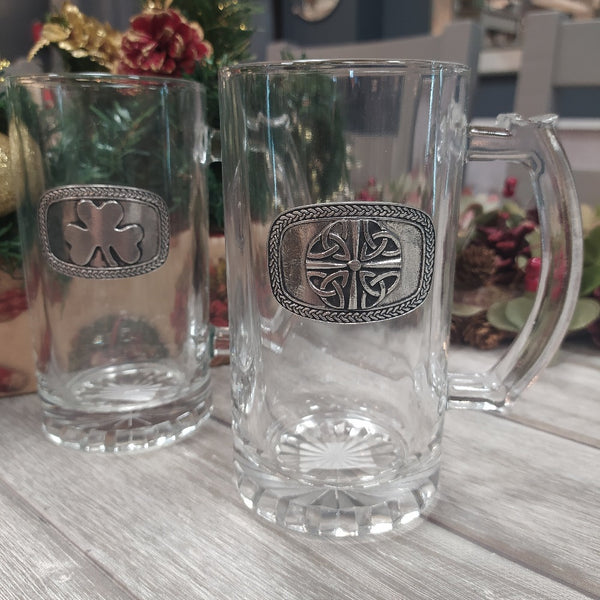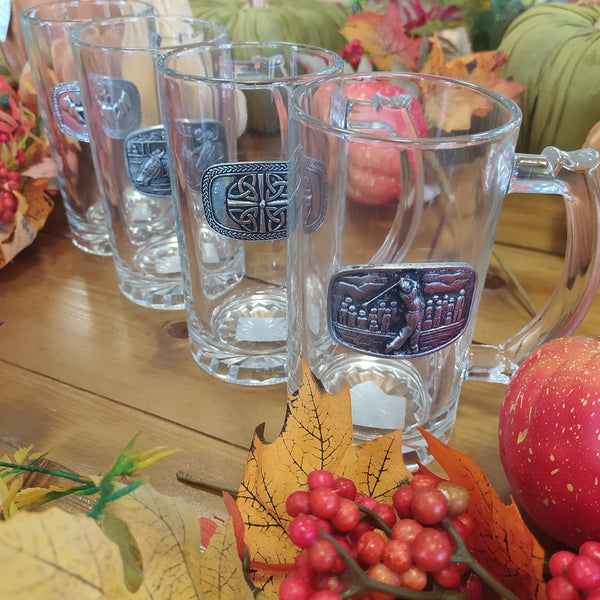 Product code: P281
Our Glass beer tankards are very popular and can be suited to any tastes. Available in 10 designs,  Featuring hobbies/sports & traditional Irish/Celtic designs including horse racing, golf, Claddagh, shamrocks, Celtic motif, dad etc.
Glass been tankard which is embellished with the finest quality Mullingar Pewter . 
Each tankard holds 15oz of fluid
HANDMADE IN IRELAND
Price shown is inclusive of all shipping costs.