Celtic Pewter Cuff Bangle - Exclusive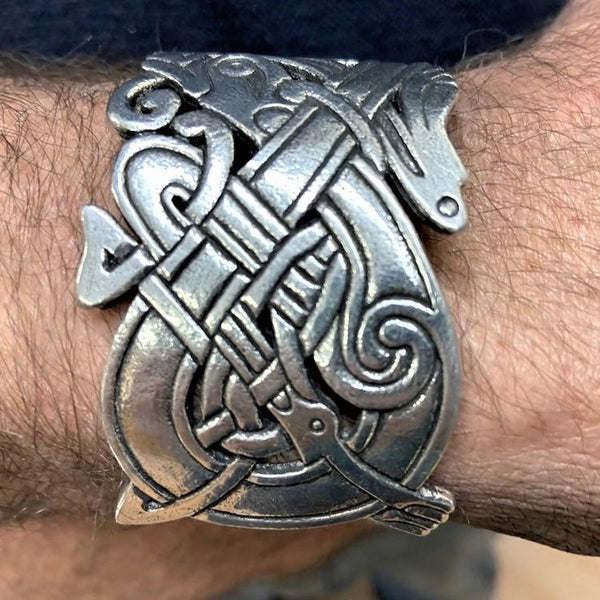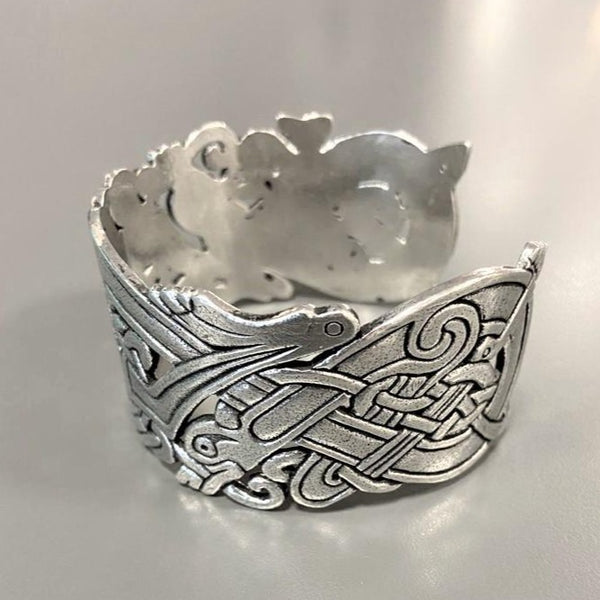 Exclusive Product
P372 Large Celtic Cuff
Celtic Cuff made with our finest pewter.  Design is taken from the Ancient Irish Manuscripts and is often seen on Irish High crosses. The design has originated from the large monastic settlements in Ireland. It is a cuff or bangle that has intertwined dragon and bird like creatures. It is cast in fine pewter and then darkened before being polished to a soft silver finish. 
Suitable for the man in your life
HANDMADE IN IRELAND
Shipping included in displayed price.