Ladies Necklace Watches with Pewter design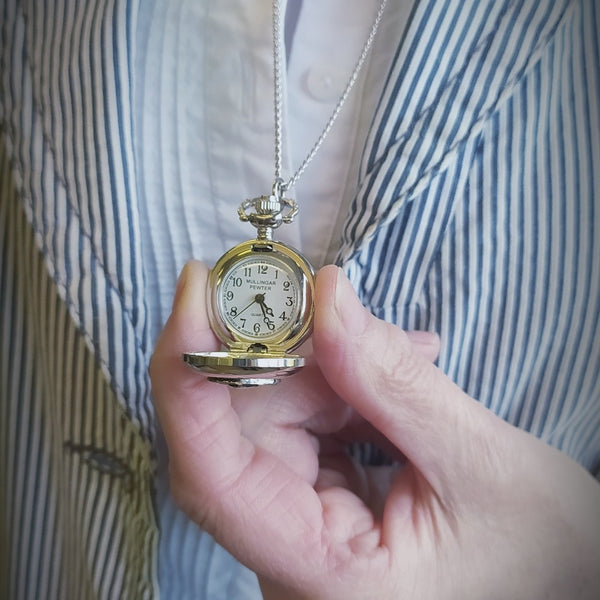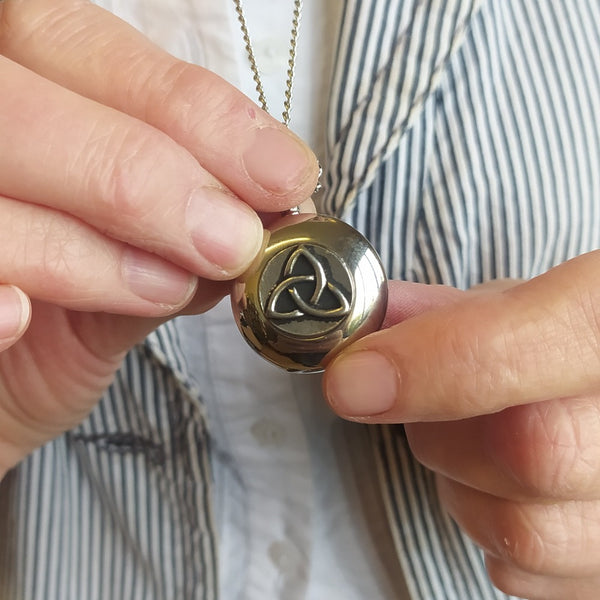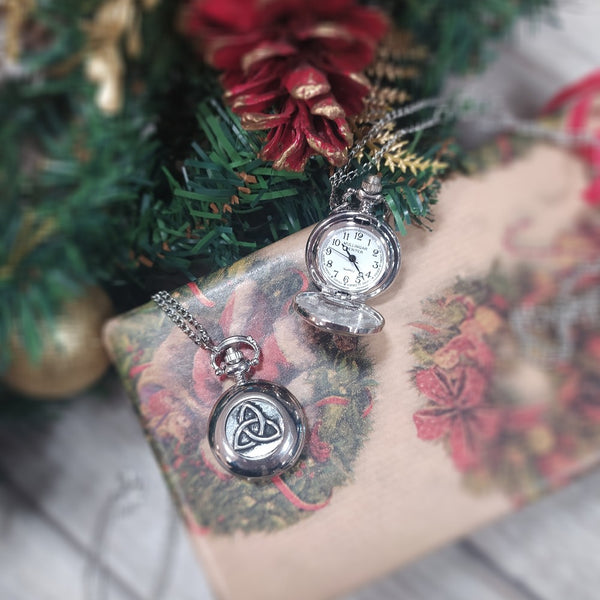 A beautiful piece for a beautiful lady, our pendant watches are a unique gift for birthday, anniversary, Valentines Day etc.  Quartz movement, battery included.
The quartz watch comes with a 22" chain.
Product Code P286 Claddagh 
The Claddagh design taken from the famous love symbol designed in the town of Claddagh, in county Galway by Richard Joyce back in the year 1689.  The design is often used for wedding rings as it is based on the ring that Richard made for his bride to be.  The symbolism's are "hands for friendship", "heart for love" and "crown for loyalty". This quartz movement watch comes with a 22" chain
Product Code P286 Harp 
The Harp is another emblem of Ireland, and one of the oldest at that. The Irish Harp dates back to centuries long gone, and is used as a representation symbol on many things in Ireland nowadays, the Euro, passports, and the Presidential Seal.
Product Code P286 Shamrock 
A classic Irish motif, the Shamrock has been recognized as the symbol of Ireland for centuries. It is said that Saint Patrick, Ireland's patron saint, used the shamrock to describe the Holy Trinity - The Father, The Son, and The Holy Spirit - each represented by a leaf.
Product Code P286 Spiral
The Spiral Design is found on many High crosses in Ireland and on ancient artwork that dates back to Neolithic times as found at Newgrange. Like the Trinity Knot the Spiral design has a variety of meanings for examples life-death-rebirth, mother -father -child and past -present -future
Product Code P286 Trinity 
 'Triquerta' meaning three-cornered, is the Latin word given to the Trinity knot. Found in the famous Kells manuscripts, it is believed that one of the many symbols of the Trinity knot is religious – representing the Father, the Son and the Holy Spirit. It is also believed that the Trinity knot is a symbol of three forces of nature; water, fire and earth. In Celtic culture, the number 3 is hugely symbolic. Many things come in threes in Celtic beliefs, such as the three domains (earth, sky, sea) and the three stages of life (youth, adulthood, old age). 
Product Code P286 Cel A
The Triskele is a common Celtic motif and is found in many of Ireland's manuscripts and crosses dotted around the country.  It originates from St Patrick's explanation of the three divine persons in one.  While he used a Shamrock to explain, the Monks that followed incorporated the Triskele design into Celtic Mythology as a decorative symbol.
HANDMADE IN IRELAND
Price is inclusive of shipping