Pewter Jewellery Box with Celtic motif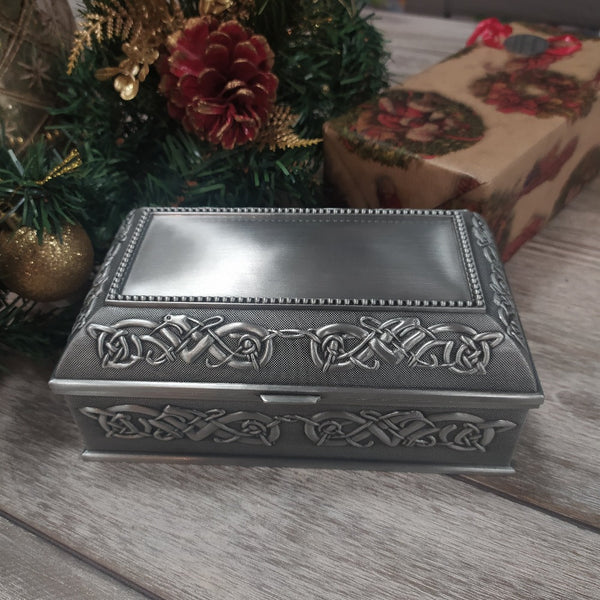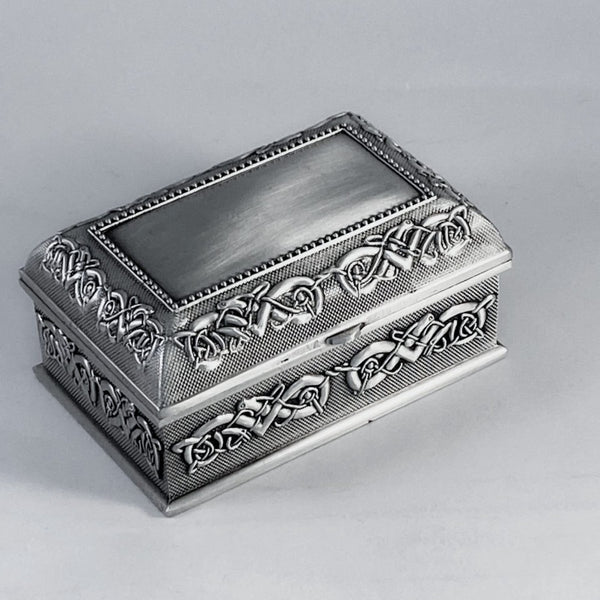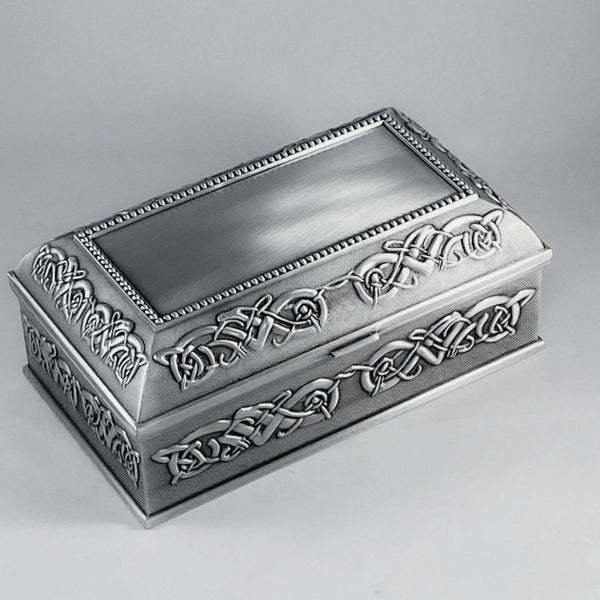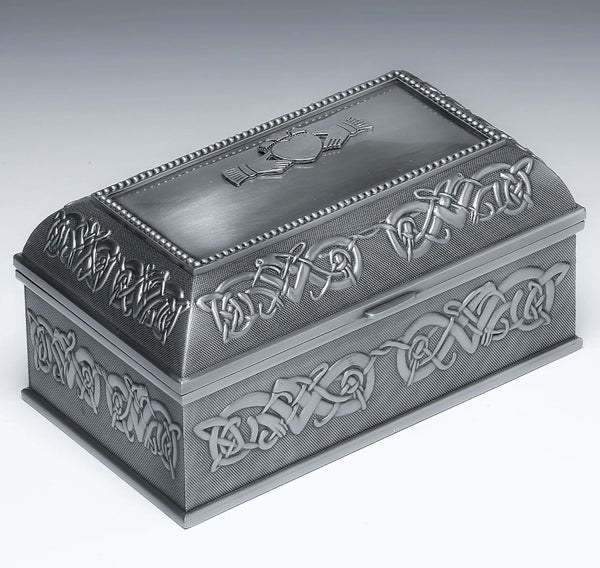 Product Code MD17 Medium jewelry box
(size: 13cm x 7.5cm x 6cm)
Product Code MD17 Small jewelry box
(size: 8.5cm x 5.5cm x 4.5cm)
Product Code MD17 Large jewelry box - Currently not available.
(size: 17cm x 10cm x 8cm)
 There are three beautiful jewelery box sizes to choose from. Each are embossed on all sides and lid with a Celtic design.  The top of the box is embellished with 'mom' or you can have it with the Claddagh insignia. The interior is lined with red felt with a compartment for rings/earrings and other precious items. 
HANDMADE IN IRELAND
Price includes shipping.