Heart Shaped Pewter Jewellery Box "I Love You"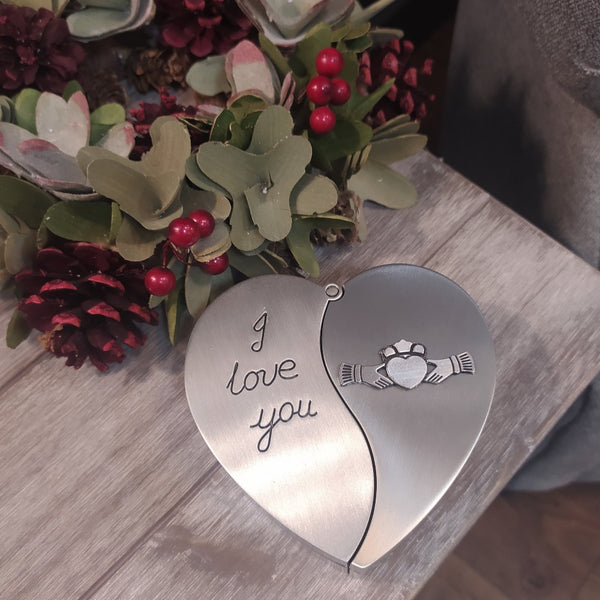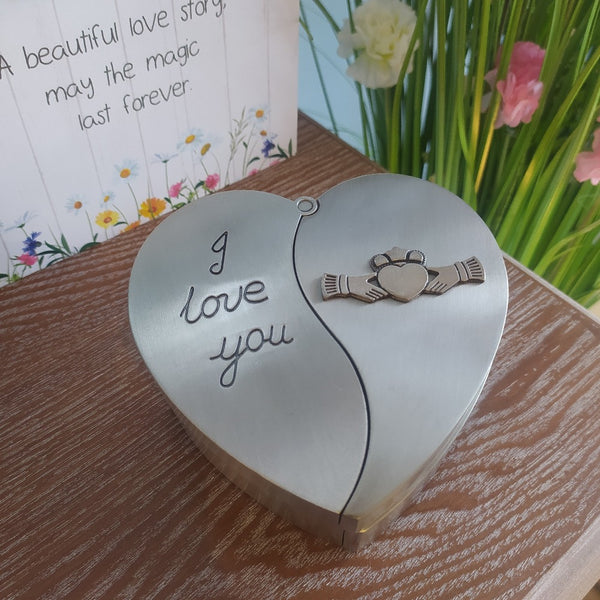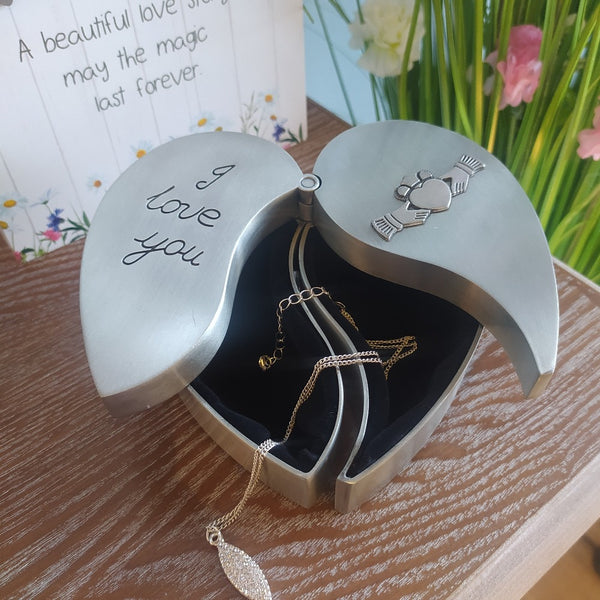 Product code MD142CL
Heart shaped his and hers jewellery box, with Claddagh design. Beautifully embossed with "I love you". The perfect gift as an engagement present, brides gift or just that something for the special one in your life. Lined in a rich navy blue felt.
The design is that of the Claddagh taken from the famous love symbol designed in the town of Claddagh, Co. Galway by Richard Joyce back in the year 1689. The design is often used for wedding rings as it is based on the ring that Richard made for his bride to be. The symbolisms are "hands for friendship", "heart for love" and "crown for loyalty".
HAND FINISHED IN IRELAND